I was deprived of his freedom. He was robbed of his sport. She was deprived of her hope by her dreams. 22-year-old Zarghunna Noori is leaving Afghanistan. Having the hope of taekwondo in her own country, she can no longer practice. The arrival of the Taliban changed his daily life. Zarghunna asks for help.
She wanted to contact us through social networks, tell us about her daily life, and ask for help in leaving the country. Zargunna was an ambitious girl. As a college student, she trained hard to be the best in Taekwondo. She said, "I used to go to class for 6 hours every day. Then I trained. Now I'm at home and secretly training poor girls for free from 3pm to 5pm.
The Taliban secretly bans sports practice for women. "As soon as I go to the room, I scan the valley and tell the girls to do the same, and when they see the Taliban members, they go home." Zarghunna needs to hide from head to toe so that it is not identified when going out. She can only see the hijab, hat, mask and her eyes. "The Taliban change the way. They scare me." Training took place in Herat's room, where she lives with her sister and mother, more than 800 kilometers from the capital Kabul.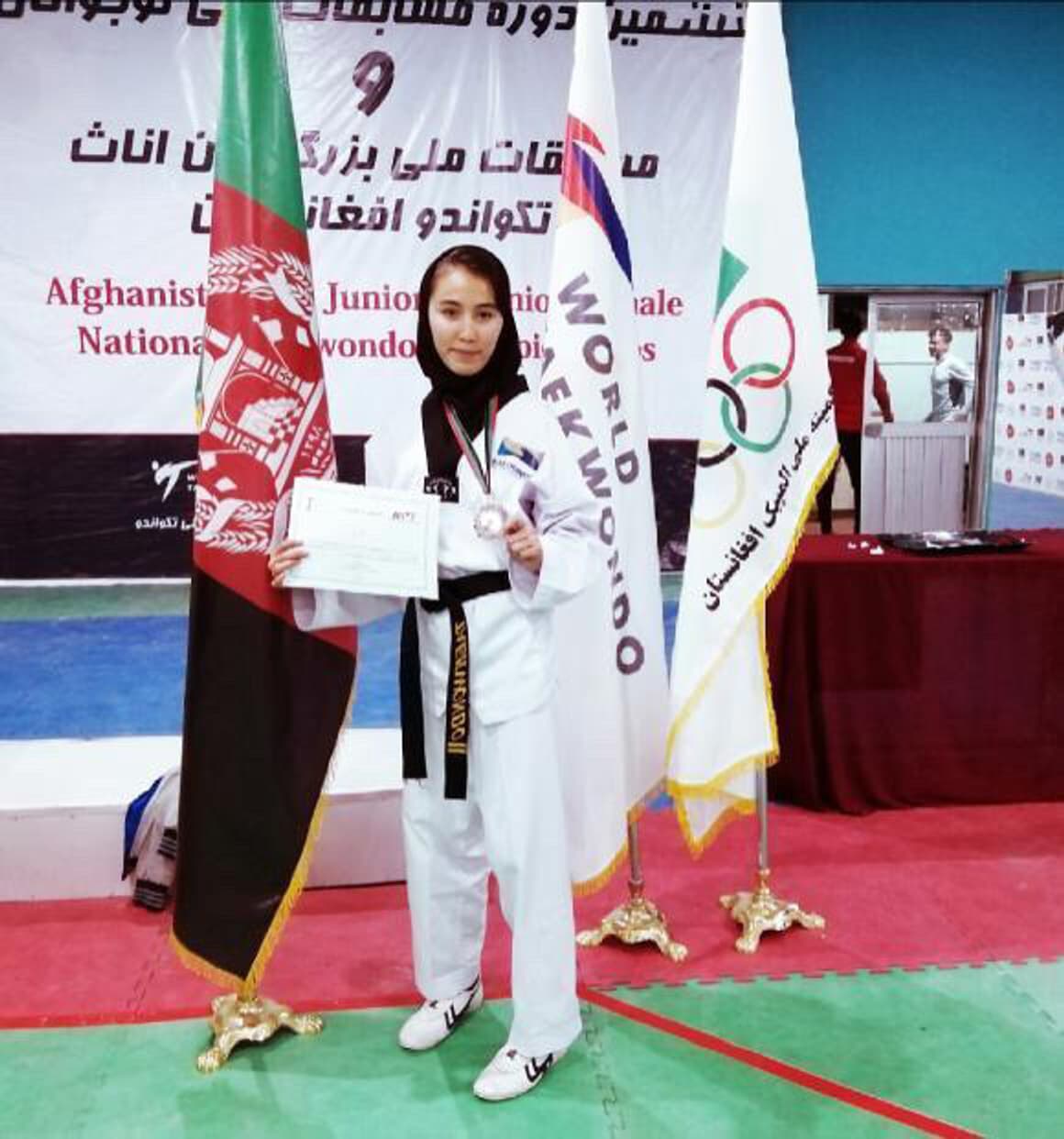 "The 15 girls I'm training from 8 to 25 years old are poor. I give free lessons. I'm rich. Students were asked for $ 5 a month," she recalls. increase. But today, life in Afghanistan is very expensive. "It's hard. Especially in winter, I don't have the money to help my family, eat, and get dressed. I feel very sick." His dad left for Iran. "He can't work at the age of 65. My 15-year-old brother is with him so that he won't be hired by the Taliban to fight in the country." And her other two sisters I got married and left Afghanistan.
"I want to continue playing sports in an environment where there is no danger of dying."
She also wants to leave. as soon as possible. Like some girls who were members of Afghanistan's national taekwondo team. "Eight people are in Australia thanks to the Australian Federation. One is in France thanks to the Ministry of Sports. The other is in Italy, Iran, Pakistan, the United States and the United Kingdom. In Herat, four on the team. There are still girls left. "The person who was the national champion in 2018 knows that, she needs international help to leave Afghanistan.
"I asked the French Ministry of Sport to help me continue playing sports in an environment where there is no danger of dying and I can reach my goals, but there was no response from the authorities. Danger I Again, ask the French Ministry of Sport for help. "A call to find hope. To regain his freedom. "I want to leave the country because I can't grow up and reach my goals," he said.
"I dream of going to the Olympics."
And goals, dreams, 22 years old have a head full of them. "I especially want to attend international competitions in Europe, but my biggest dream is to go to the Olympics in Paris." She discovered taekwondo at the age of 14. "I just came back from school with my friends and a new club has just opened. I went to see it. I was very happy to see the coach from Korea. He was really a coach. Well, we have signed up. "Since then, thanks to this trainer, Master Thai Lim, Zargunna has become a real hope for his sport in Afghanistan.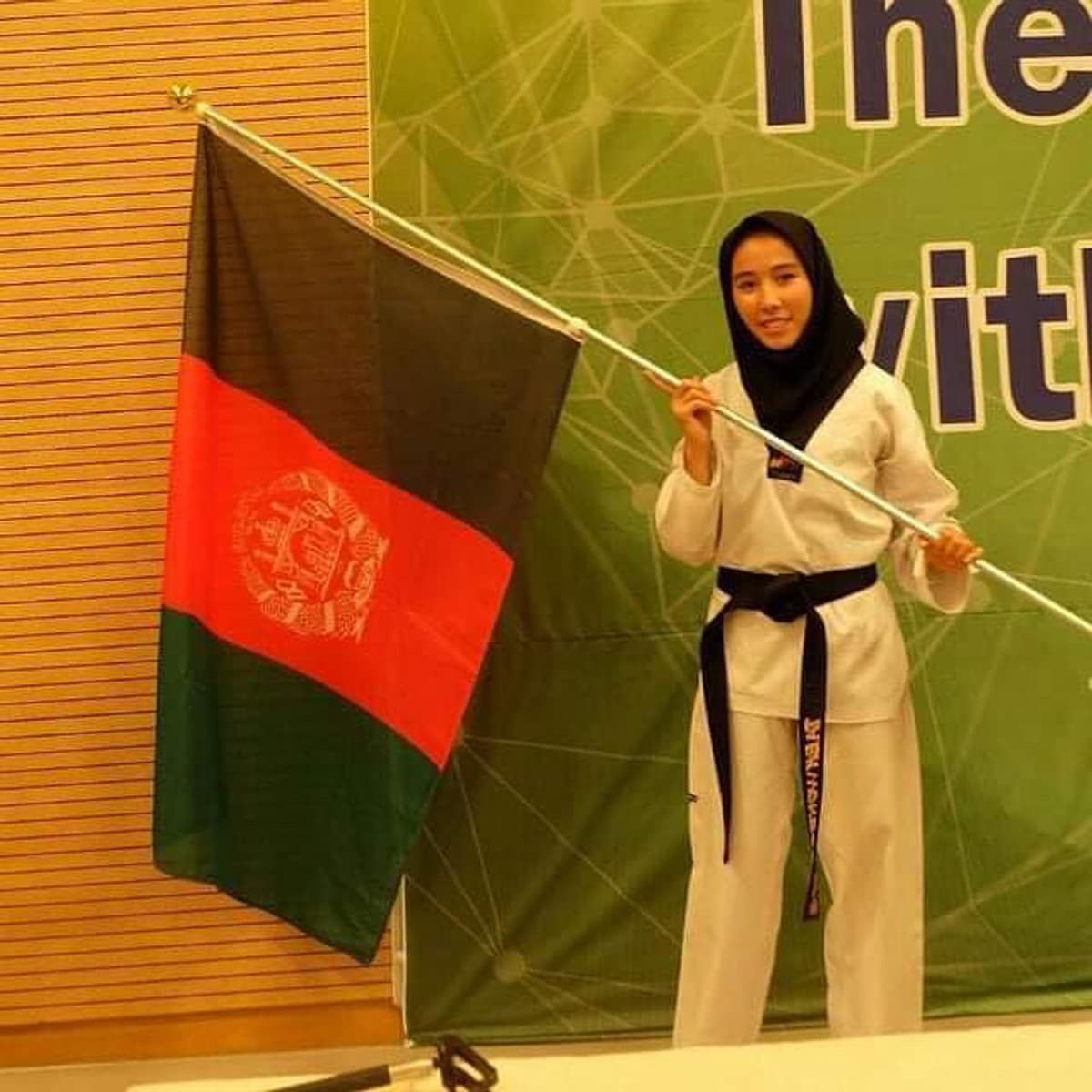 But today he is unable to register for the competition. "Next March 3, I was invited to the International Taekwondo Championship and asked the Afghanistan Federation to register, but they refused. The federation says it cannot register me for the Taliban. Goal They want to stop me because they are trying to achieve. "
"I am depressed"
There she has no solution and is worried about her family. "My parents are very worried. We are poor and can't help me leave. But they advise me to call someone who can do it for them. The young woman wants to hear her voice and help the authorities, especially the French. In addition to her inability to practice her sport, Zarghunna lives with fear on a daily basis. "Every day, the Taliban are kidnapping people, especially girls. They are raping and marrying them. At least 50 girls are secretly detained where I live. There are no traces of them anymore. "
A life that changed on August 15, 2021. The day Kabul was in the hands of the Taliban. She tried to study abroad when the Americans were still in the country. Failure. "It would have made it easier for me to grow up and do a better job." But nevertheless, she didn't want to stop her studies.
Although the Taliban have banned students from going to college, Zargunna is taking French and English lessons online. "Study is different than before. I don't have the freedom to train just by breathing. I'm depressed. It's better when I go to the gym and take lessons." Two hours to train her to breathe a little. , Immediately find a smile. But today, in her future, she wants to make it elsewhere.